Outdoor Off-Road R/C Circuit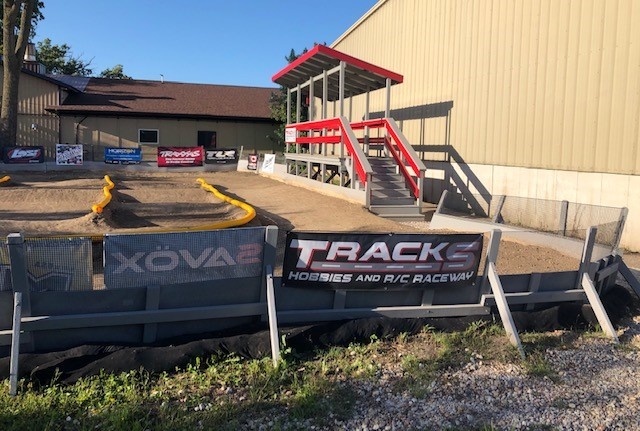 This R/C Circuit is for 1/10 scale, electric, 2WD or 4WD, single-battery vehicles only!
A complete set of 'Outdoor R/C Circuit Rules' is posted onsite and online

HERE

. 
Please note, R/C vehicles operating in close proximity of each other at high speeds incur high risk of breakage.
Use of the Outdoor R/C Circuit is 'at your own risk'!
Please ask a Tracks Hobbies crew member for any rule clarification prior to using the Circuit!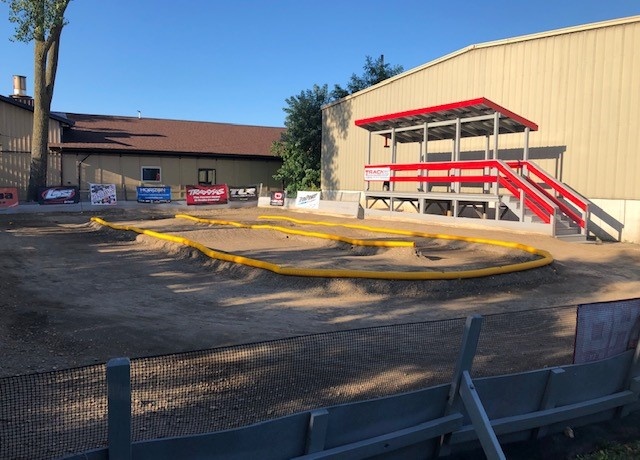 The Outdoor R/C Circuit is roughly 60' Long X 40' Wide and features a covered Drivers Stand.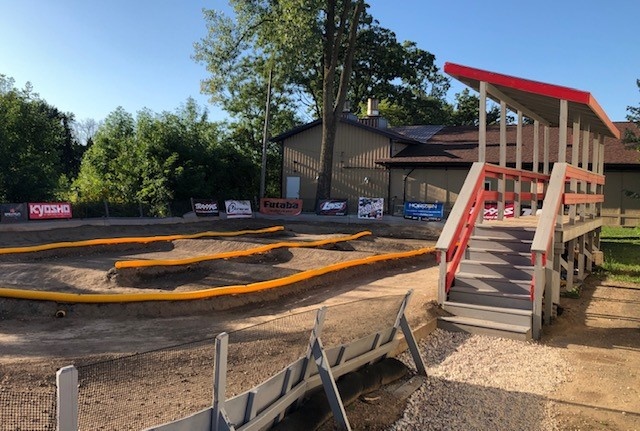 The Circuit layout features a challenging set of single, double, and triple jumps.
Jumps, plus fast curves and super-fast straights should deliver plenty of excitement and fun!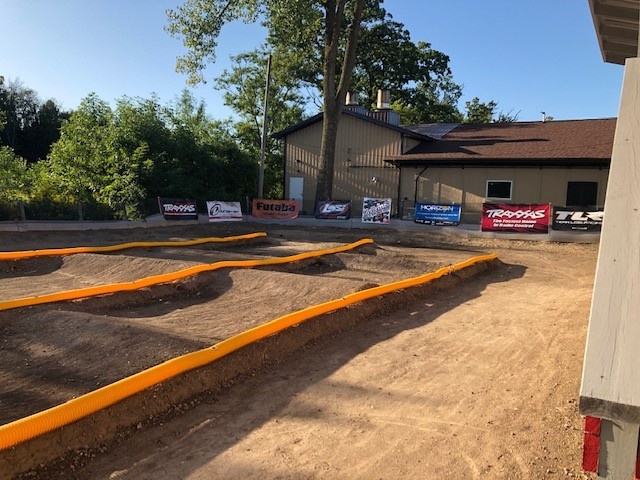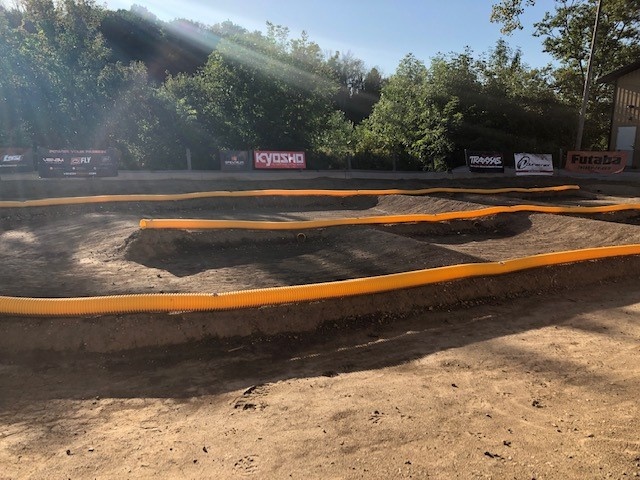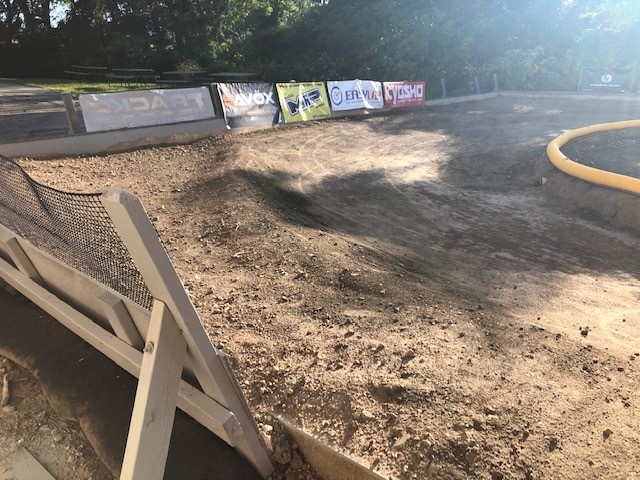 Alongside the circuit is the "Outdoor Pit Area". This area features a limited number of work tables with electricity and seating. During good weather days, Pop-Up tents may be available for additional shelter from the sun.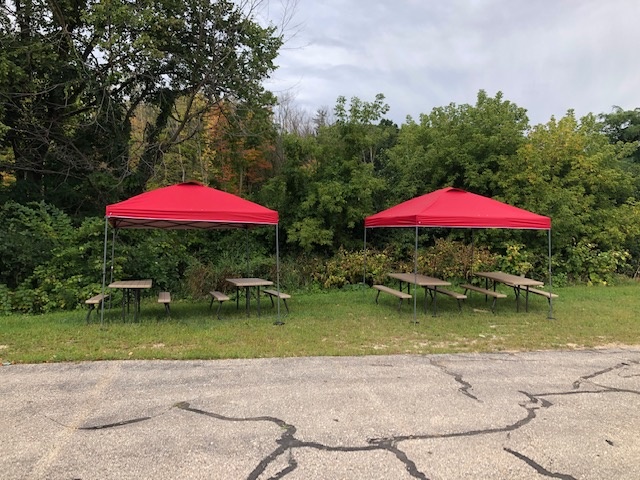 While all vehicle maintenance must be performed outside, registered Drivers may charge batteries using the indoor Raceway. 
All Lipo batteries must be stored and charged in Lipo bags!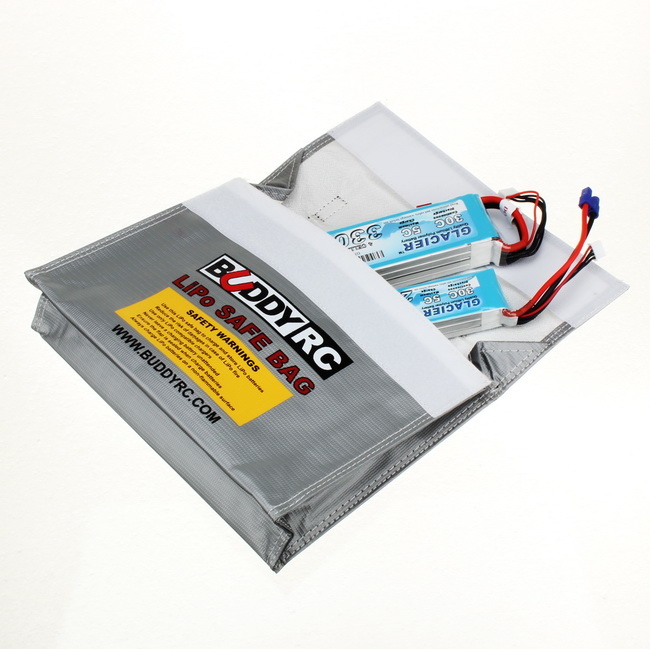 We hope you come out to try our Off-Road R/C Circuit!